Widgets and Shortcodes
Search Widgets
The plugin includes fully functional widgets as well, which can be used in your widgetized areas, as well as in your page builder solutions.
Latest search phrases and Top search phrases widget are also included.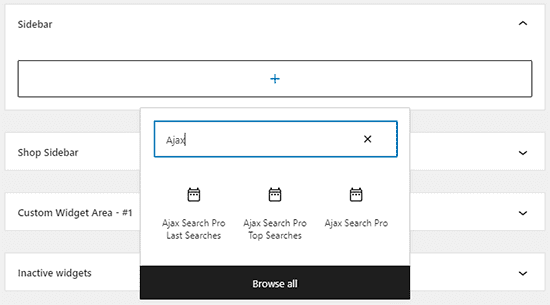 Automatic Search Bar Replacement
The plugin can automatically replace your default theme search bar as well – this works on every hight quality theme out on the market.
Manual replacement is also possible via the plugin shortcodes.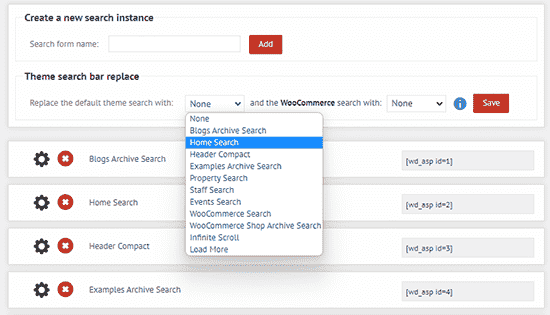 Shortcodes
To place the plugin anywhere, you can use the plugin shortcodes.
Every search bar has a unique shortcode, which can be used in page contents, page builder blocks or even in your theme files.
For advanced placements separate shortcodes are available for the search bar, search settings and the search results blocks.