Property Search & Filter
This example features a search and filter on a Property post type. Each property has assigned a Type, Transaction and Location Taxonomy category. Custom fields are used for the Price, Bedroom and Bathroom counts.
Search Filters we used
This example is one of the best to display how different filter types can work together with Ajax Search Pro.
Taxonomy Categories Filters
Simple Drop-down for Type
Checkboxes for the Locations
Radio buttons for Transactions
For custom fields filters
Range Slider for Bathrooms and Bedrooms
Range Number input with automatic formatting for the Price
Search Shortcodes used
In this example, the search and the search results shortcodes are used within a Gutenberg column block. The search shortcode on the left column, the results shortcode on the right.
You can use Ajax Search Pro with any other page builder, like Divi, Elementor, Oxygen, WPBaker, Visual Composer etc..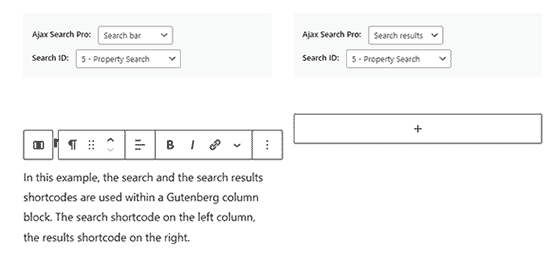 What about the search results layout?
Loaded up the Classic Blue Horizontal search theme for the nice scrollable horizontal layout, and that's it.
As for the data in the results description (price, bedroom, bathroom etc..), we taken advantage of the advanced title and content features. That allows to simply add Taxonomy Term and Custom Field values to the results list.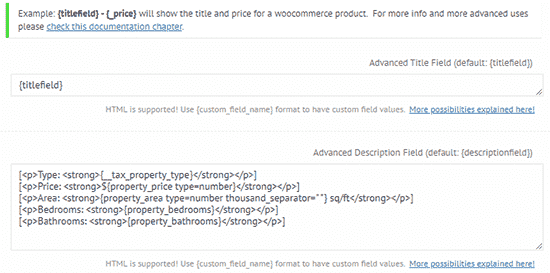 Make sure to check out other examples as well. Feel free to contact us, if you need any help!