Predictive search suggestions
We all know and love Googles Did you mean..? results suggestion feature. Finally we managed to find a proper way for getting this feature to Ajax Search Pro without taking a massive performance hit on the server side.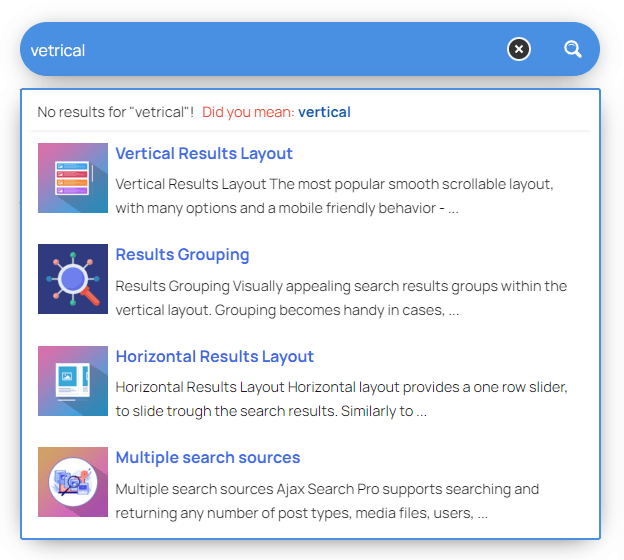 This feature is automatically enabled on all new and existing installations. Please check the Results and Keyword suggestions documentation for more details.
Slide
Do you have a license yet?
Google Tag Manager Support for Analytics Integration
Many of our customers asked us if there is any way to ingetrate Ajax Search Pro via Google Tag Manager (GTM, gtm.js), and we are happy to say, that it is now possible.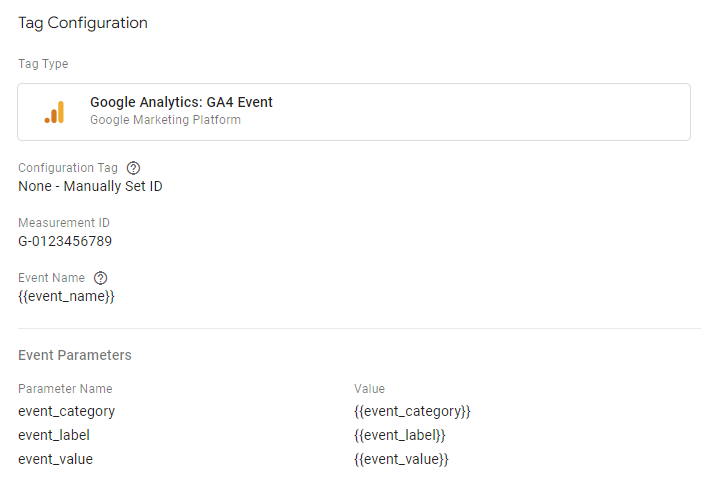 We compiled a step-by-step documentation on how to add the variables, triggers and tags to get to send the search events to your google analytics account via Google Tag Manager.
"Show more results.." feature supporting vertical results grouping
Another highly anticipated feature we managed to include in this release. The results grouping feature now works along with the More results live loading feature.
Other Fixes and Changes
Some minor noteworthy changes/fixes for version 4.26 include
Improved the overall title suggestions
Improved the WooCommerce results page and shop page results performance
Fixed a HTML valiadtion issue for the magnifier button
Improved the index table title indexing feature
You can read the full changelog here.